Six Month Smiles is a clear brace system designed to transform your smile in as little as six months.
Six Month Smiles is an orthodontic treatment which targets the upper and lower front teeth and is a popular alternative to traditional fixed metal braces. This is an effective and discrete way of straightening your teeth, utilising clear brackets and wires that blend in with your natural teeth.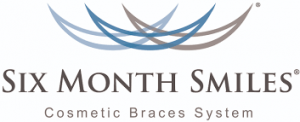 Six Months Smiles is the ideal option for those who require the cosmetic straightening results of traditional braces. Over the course of your treatment, your dentist will adjust the system to achieve a beautiful aesthetic result.
This treatment if often regarded as one of the most affordable and effective ways to improve you smile.
To request a Six Month Smiles consultation, click here or call The Family Dental & Implant Centre on 01458 445 115