"The team here makes a real difference…they treat people with respect and always put me at ease. All dental work is explained, they are professional, proficient and easy going. I highly recommend the Family Dental Practice."
The Family Dental & Implant Centre is a state-of-the-art dental practice in Somerset, which has been established since 1996.
Our Dental Care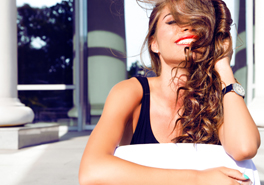 Our dental care is based upon prevention rather than cure and we offer a number of treatments to make this possible. We will provide advice around how to best maintain your oral health and work in partnership with you.
As well as helping to improve our patients' oral health, we can also help you to achieve a brighter, whiter smile. Cosmetic dentistry has made huge advancements over recent years and can completely transform the appearance of your teeth.
Children at The Family Dental Practice
We're happy to treat all patients under the age of 18 at the Family Dental Practice. We have a small NHS child-only contract but as we are overwhelmed by demand we have had to stop taking on any more patients. We cannot operate a waiting list as we are inundated with enquiries.
Access for Prams & Wheelchairs
The practice has ramp access while the reception and one surgery room are on the ground floor.
Toilet Facilities
There is a toilet on the first floor.
Moving?
Please keep us updated of any changes to your contact number and address.